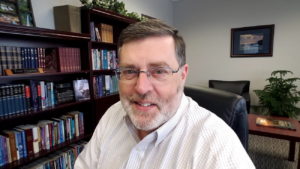 Thank you for leading a small group study or participating in our online Bible study. Below you will find some additional suggestions and links that may be helpful.
In the main page for this series you will find links to the discussion guides for each session. Make sure each member of your group has his or her own copy.
You will also find links to an introductory video for each session. Please show these to your group at the beginning of each session. You can play these mp4 video files from a computer, laptop, or tablet. Hooking your device to a large screen monitor also works well for these videos.
Also you will find links to audio recordings. These were recorded while I led a "small group" through this study. Perhaps by listening to this audio you may pick up some additional ideas for your own group. I do not recommend that you play these live audio recordings to your group.
I know your time in the Word will be a blessing to you. I would love to hear about your study or your group. Write me at jwaggoner@calvarywv.com

Jesse Waggoner
Senior Pastor