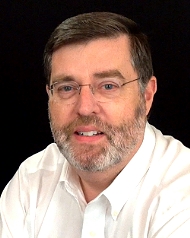 Pastor Jesse Waggoner is a graduate of Appalachian Bible College,Bethany Theological Seminary and completed his Doctorate Degree from Master's International School of Divinity in 2011. He was ordained as a minister of the Gospel in 1988. He served as Pastor of New Hope Bible Church in Bridgeport, West Virginia for 8 years, and as Pastor of Calvary Baptist Church in Portsmouth, Ohio for 5 years. For twelve years he served as the Senior Associate/Teaching Pastor of Bible Center Church, Charleston, West Virginia, during which the church grew from an attendance of 750 to 2400 and relocated to a $20 million second campus. After a brief break to complete his doctoral degree Pastor Waggoner began serving as the Interim Senior Pastor of Mount Calvary Baptist Church in Charleston. He became Senior Pastor of Mount Calvary in September of 2011 During this time church has more than tripled in worship attendance and has launched a number of new ministries.
In addition to his pastoral duties, Pastor Waggoner is a writer having completed two books Responsible to Hear, in 2011 and The Essential Connection, in 1996, both books are available as downloadable eBooks on this website. He also authored many published articles.
He also shares biblical truth through his regular online video feature called Recharge – Encouragement for your spirit. These short videos, usually under two minutes will help you to reorient your thinking around God's purpose and place in your life.
Pastor Waggoner and his wife, Julie, have been married for more than 30 years and are the parents of three grown children, and are now enjoying being grandparents.
For more visit Pastor Waggoner's website  www.WaggonerMedia.com
Follow Pastor Waggoner on Twitter
Connect with Pastor Waggoner on Facebook